First, it is no longer Windows Explorer. It is now called the File Explorer. Got it.
It seems the "This PC" section of the File Explorer was redesigned to make it busier and less useful. Instead of just having local and mapped network drives, it also includes folders for Pictures, Videos, and other folders that are probably better for home use than business use. It doesn't help that by default these folders that I don't use are listed first and on top: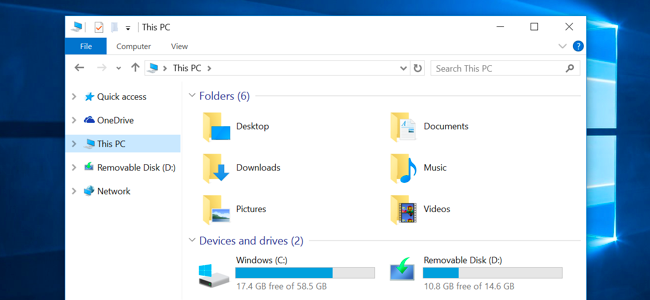 You would think there is an option to make them go away. There isn't. But, there is a registry hack that you can easily download and use to make them go away. Our friends over at How To Geek can walk you through it and provide the registry scripts you need to remove and add the items back.
How to Remove the Folders From "This PC" on Windows 10