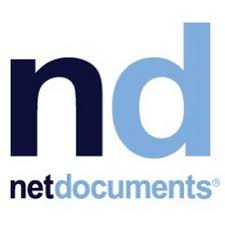 NetDocuments released its 15.1 update in early February 2015. Go here for the full NetDocuments 15.1 Update Notes.
There were a number of significant enhancements in 15.1:
Advanced Search Redesigned
The Advanced Search module was redesigned and streamlined. The UI has been tightened considerably, making it an easier component to work with. Also, less used fields can be hidden, so as to simplify the searching process. When tabbing from field to field, lookup buttons are skipped and can be accessed by a more universal F2 function key. See the video below or the Advanced Search Help for more information.
ndOneClick (beta)
If you want to use a browser other than IE, ndOneClick provides similar functionality for single click checking in and checking out of documents. This function is designed to work with the Windows and Mac OS, and is scheduled to come fully out of beta in NetDocuments 15.2. Full ndOneClick Help.
ndOffice v. 1.4 (beta)
ndOffice was also upgraded to increase performance and add additional features. All NetDocuments users should update to the newest version. Here is a comprehensive list of the changes to ndOffice from version 1.3.10 to 1.4.x.
UI Related Changes
Among the UI changes were:
HTML emails are now supported when sending document links.
Gmail messages can now be added to NetDocuments with a connector option in the Gmail app.
You can now create a new version as you open a document.  "Check Out as a New Version" is available from the customizable right-click menu.
Several more enhancements.
Discontinued Support
Support for Windows XP and Internet Explorer 8 has been discontinued since they are no longer supported by Microsoft. NetDocuments will not work at all with this environment.
NetDocuments continues to improve this already powerful DMS. Go here for the full NetDocuments 15.1 Update Notes.  The scheduled date for the NetDocuments 15.2 release is April 30th, 2015